De farsantes, hipócritas y otros
mentirosos

creativos.

Después de esta pausa, vuelves a tu mundo de percusión, de últimas oportunidades, de

sólo hoy

, de

solterxs calientes en tu zona

, de muchos titulares y pocas fuentes, de muchas

mentiras

historias. Tal vez sea hora de plantearte la verdad, la de verdad, qué valor tiene su antónimo atrevido en tu vida. Participa en el

OPEN CALL!

de

[patio]01

, y recuerda,

es tu última oportunidad.
"La arquitectura de van der Rohe está desprovista de sentimiento y degrada al ser humano. […] Menos es más cuando el 'más' no está bien hecho."
'Less is nothing', o la obra que quebró a Mies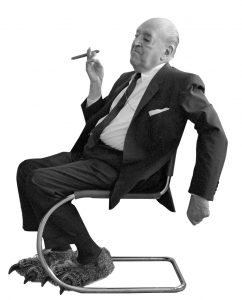 The current query has no posts. Please make sure you have published items matching your query.