About hypocrites, fakers and other liars creative
20 years since
Y2K
, remember? Two decades of that New Year's Eve 1999 when we were waiting for
helicopters falling from the sky
. The first big lie, which marked everything that would follow, the era of fake news, of disinformation, of constant doubt,
 of
truth
and "truth",
, and half-truth, of "that's a hoax from the others", because there are ours and the "others", who are others but the same, who don't clarify, who only lie: An era of liars creatives.
On the occasion of the 40th anniversary of the disappearance of the expressionist artist of Belgian origin -although based in Spain- Adolf "Cele" Ceulemans, we would like to take a brief look at the characteristic work of this intrepid painter who immortalized the marshes of the Guadalquivir with his brushstrokes.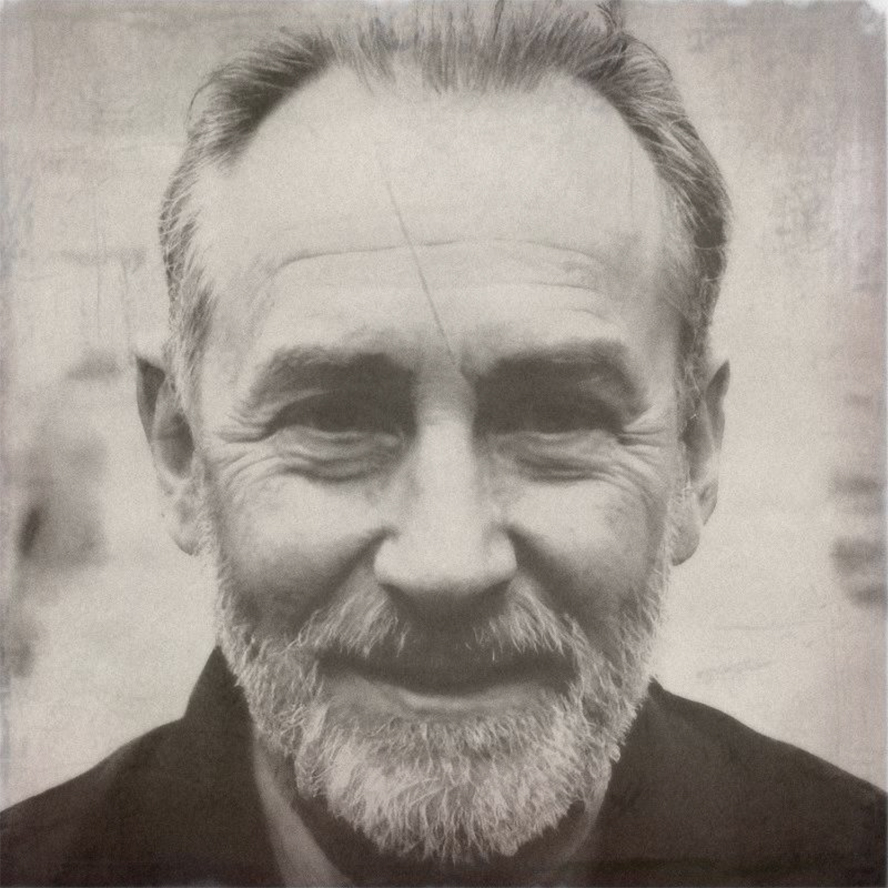 Ceulemans was born in the Flemish city of Aalst in 1907. His family rejected his career as a painter from the beginning, so combining his night studies with work in his father's shoe workshop, he discovered the work of Pablo Picasso and decided to leave everything behind and travel to Spain.
Arr.: Adolf Ceulemans, in his cabin near Doñana (Huelva, Spain), in 1978, from where he produced all his work.
Calm down.
As things stand, it is in our nature, they say, that you, in your position… with your power, with your money… If you even cheat at cards!
Are you able to remember when you first lied? We are able to formulate the truth, to understand that our interlocutor, at all costs, must not know it, and to argue with it a false story around the age of four. At that age we can Formulate.  The plausible lie, as Joan Fontcuberta would say.
If you could remember that moment, maybe you would remember a "click" in your head, that revelation that not everything is real, that people pretend, cheat, for various reasons: That there was a person inside the SpongeBob costume at your birthday party.
Or maybe not: Maybe you've never been fully capable of reaching that epiphany, and so you're surprised to learn that Meg Ryan never believed in unconditional love for life, nor is Liam Neeson a relentless martial arts expert; unable to separate fact from fiction, the interpreter's interpretation.
And of course, what are you going to do? Get angry at Benedict Cumberbatch for not being a highly functional sociopath? You will have to separate, discern the bad lies, the ones that hurt, from those that please you, that entertain you, that are useful; with some graduated and general system, a quantifiable morality… 1984, I say no more.
Four of Cele's best known works, where she gathers the landscapes of Doñana, its vegetation and fauna, with a Flemish expressionist style influenced by José Guerrero and Picasso.
From left to right and downwards: Dunes (1977), Untitled (1968), On the Other Side (1957) and Flamencos (1966).
In Spain, he fell in love with the beaches of Huelva, settling there, where he received his pseudonym and signature, "Cele," passing on his flamenco name to the inhabitants. From his first attempt, he understood that he could only understand the color and expressiveness of the place from an exclusive point of view.
Thus, Cele embarks on a journey with an upward destination. She located circuses and traveling fairs in the region, making sure that among their attractions they have a hot air balloon. In exchange for some money, Cele would go up for hours in the aerostat to observe, draw and photograph the landscapes of the area from the heights.
Over the years, she acquired her own apparatus, in which Salvador Dali himself wanted to travel during one of Cele's field studies.
Above: Series of photographs of the lifting of two hot air balloons that Cele used as a test in her first trips, generating a stir in the town. 1951.
Below: Visit by Salvador Dalí, who came interested in Cele's work, and demanded to be present on one of the Belgian painter's trips. 1972.
That's why you hate them, those hypocrites (the bad ones), who put on their masks, and the show begins. Because hypocrite (the good one) was the term for the actors of the classical Greek drama in the second century B.C. Literally, "what is underneath", to refer to that which was under the mask, derived from "that which distinguishes what is underneath", the true interpreter (of stories, dreams, prophecies and premonitions). 
In the end, only the faker distinguishes the truth, abstracts reality until it becomes indistinguishable, until he captures in a single canvas thousands of layers, stories, true, false, interpreted, dreamed, understandable or incomprehensible, but inexplicably present. As in a web, woven, for example, by one of Louise Bourgeois' maternal and matriarchal spiders. Now, those are big lies stories!

Immortalizing those landscapes from a bird's eye view became his obsession. After hours in the heights, he would descend to quickly lock himself in his small cabin, where he would try to capture each of the colors, sparkles, shadows, animals, vegetation… that he had perceived on his journey.
In the fall of 1980, Cele ascended for the last time; trying to capture the shadow cast by a nearby storm over the marshes, her balloon, consumed by the storm, never descended again.
Stranded in the sky, immortal, observing the landscapes that fascinated him so much and never fully understood, Adolf Cele transcended history more as a myth than as an artist.
Print made by Cele remembering his first ascent. 1957
Perhaps, then, if we cannot differentiate the "good guys" from the "bad guys", if we cannot know which story is a lie and which is only fiction, if after every bullet hole in the Neues Museum, Chipperfield cannot give us an explanation, we only have to distinguish between "the creative ones" and "the others", because there is nothing written here about liars, and we all tell ourselves lies to laugh, or cry, to reflect them, to entertain ourselves… or to understand the work of a Belgian painter who never existed before entering a patio.
So what now?
We are hypocrites, what can we do? But this is only the beginning! [patio]01 focuses on the concept of "hypocrite", on truth and lies, on the contemporary artistic and architectural scene. Our Open Call! is still wide open. You can participate in the first issue of [patio] with any kind of content: texts, images, gifs, videos… Also, come by if you want to know how long it will take to be published.
If you can make your contribution through other means, have any questions, or would like to participate in a conversation or interview, do not hesitate to contact us.
How have we done it?
The Cele's "picture", and his works, have been produced using an Artifical Inteligence -Not Skynet, sorry- called "This Person Doesn't Exist" and "This Artwork Doesn't Exist". He never existed, and his style and features were born from the study of thousands of faces and works by an algorithm, capable of reproducing without copying. A true creative faker.
Cele's story is based on that of many explorers who, since its creation, have ventured to the heights in their hot air balloon and unfortunately have never landed. The images of the hot air balloons belong to the  Cantoya Ballons in Pátzcuaro, a tradition that dates back to the 19th century in this city. Also, to the first hot-air balloon trips in the Victorian era.