It has been a long time since OMA proposed its project in which the "Hyperescale" appears. It was 1996 when the studio published its work for a hypothetical expansion of the city of Bangkok. The novelty appeared thanks to a project that instead of building a city by situating a grid that would serve as a base for urban growth, the studio opted for creativity and megalomania, proposing a set of grouped volumes that would form the new neighbourhood. The concept of "Hyperbuilding" was born.
A new way of creating a city that was related to the strong futuristic tendencies in which the updating of cities was announced, in which the current scale of the buildings would be dwarfed by the immense images generated by science fiction.
Films such as Johnny Mnemonic, the well-known Blade Runner, or others of the animation genre such as Akira, or Ghost in the Shell, showed us a dystopian future in which the city was transformed into a built mass that filled its volume, a perversion in the future of real experiences such as the case of Kowloon. These strong images went from fiction to theoretical reality with Hyperbuilding, but what remained of all this effort?
Urban megalomania
Perhaps the most interesting aspect of OMA's proposal is the ability to generate a complex urban fabric. Thanks to the three-dimensional layout of the city, new relations and problems to be solved appear, generally of a structural or mobility type. The answers only enrich the project, bringing us closer to a reality in which the protagonist seems to be again the urban social content, promoting pedestrian environments and relations between the public and private spaces of the city.
The technical difficulty of the project led to its stagnation, remaining as a theoretical proposal that becomes part of the collective imaginary of the city to come. The idea is liked, and "soon" other projects appear from different studies that follow the line of Koolhaas, where they also present their own visions of the new three-dimensional city.
De Rotterdam (OMA), Museum Plaza (OMA + REX), Vertical City (MVRDV), The Lanescrapper (BIG) or Taipei Twin Towers (MVRDV) are some examples of this new way of building that seems to be abandoning fiction. Realities that are conquered by their forms fascinate us with the offer of scenarios where we can use Instagram, either with the building generating the foreground, or turning it into a background element. But do they work? That should be the question we should be asking ourselves.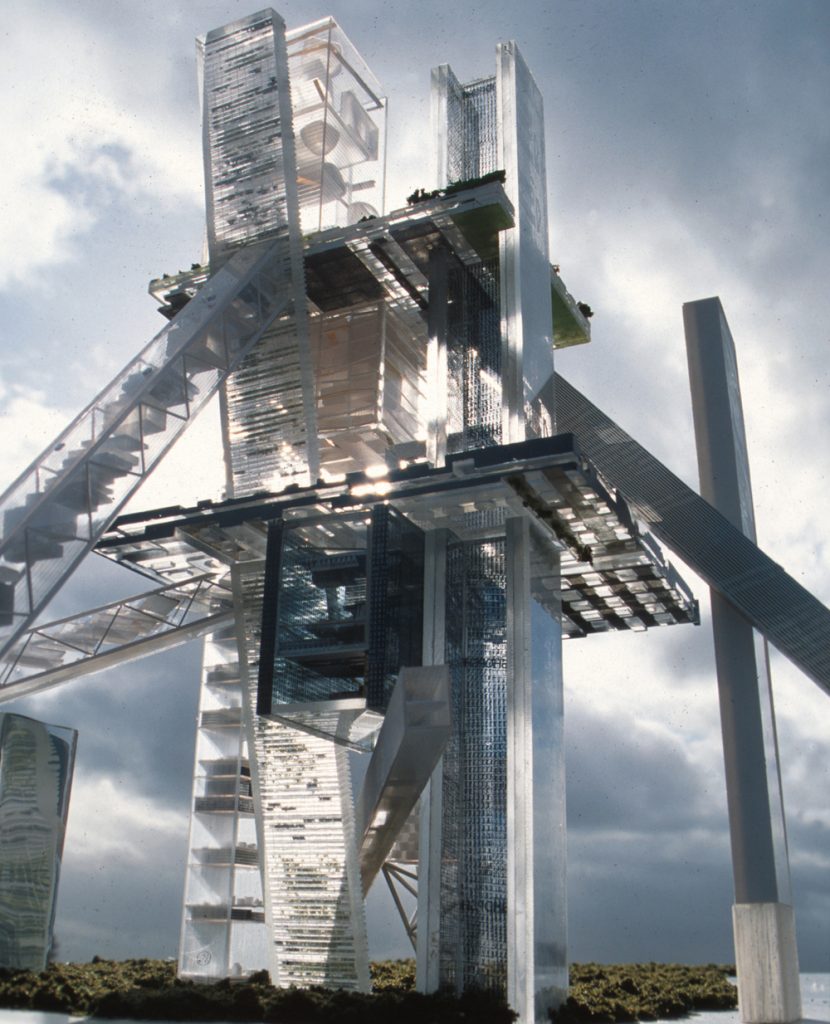 The dehumanization of the contemporary city seems to have become its standard atmosphere. The real triumph, what will tell if these projects are really interesting proposals or are examples of urban megalomania, will be their capacity to generate social fabric and new relationships in the city. Hierarchising the public space of these new volumes, offering them to the rest of the grid. Generate "good urbanism, good project of the city, which must be three-dimensional".